Customer Announcement – The same but different
We are now open and looking forward to welcoming all of our customers back.
Here are a few things you will need to know before visiting us at The Wheatsheaf Inn.
• Booking is essential to guarantee a table, this is for both dining and drinking. We are operating table service only during our first few weeks of opening for both dining and drinking. Bookings can be made either by telephone on 01509 890320 or by email at enquiries@wheatsheafinn.net
• In the first few weeks we are taking bookings for our outside area only, this will enable us to move you to an inside table if we have bad weather
• Bookings are limited to 6 per table (this must include children and highchairs in your party) and we are not able to take bookings for specific tables
• We aren't always able to answer the phone at the moment, as we are looking after our customers, so please bear with us if we don't answer. Please leave your name and number on the answerphone and a member of the team will get back to you as soon as we can.
• When booking, we are required to take some details from you which we will need to keep for the Track & Trace service.
• All bookings will have a 2hr time slot. We ask that you arrive promptly for your allocated arrival time and you will be advised of your vacate time. This is due to us only operating table service
• On arrival all customers need to report to the "Greeting Station" where a member of our team will show you to your allocated table. We are not able to move customers tables
• There will be no waiting area around the bar as there will be no seating or space available
• Whilst the way we have to operate may seem different, once you are booked in and seated with us you will be able to relax and let us take care of everything else you need
• We encourage everyone to use cashless payments where they can, but if you can't we will still accept cash
• Social distancing measures are in place and our priorities are to ensure you have a pleasant visit in an environment that is safe for both you and our staff
• We are currently reducing our opening hours for a couple of weeks until business picks up and current guidelines are relaxed further so we can do more, this weeks opening hours for both drinks and food service are: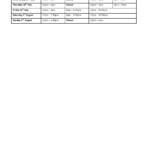 Wheatsheaf Inn email sign‑up
Stay informed about all events and offers at the Wheatsheaf Inn.
---