Customer Guidance
All the measures we have put in place are designed to keep all of our customers and staff safe from the risks associated with COVID-19, please assist us with this by observing the following guidance
General guidance
Please ensure you observe the social distancing rules of staying 2 metres apart from others
When indoors or moving about the site please ensure you are wearing a face covering, this may be removed once you are sat at your table, but must be used again if you visit the toilets
We will only accept bookings of 6 or less to comply with the new laws on social distancing
We will not accept multiple bookings to allow parties of over 6 to socialise
On arrival all staff and customers have their temperatures taken to ensure we have a safe site for during your visit
Hand sanitising facilities are available within the premises, we encourage you to use these
We have increased our cleaning regime and will clean all public communal areas regularly
We are operating table service only
In certain areas we are operating a one-way system, please ensure you follow this
Prior to you being seated the table etc will have been thoroughly cleaned and sanitised
Once shown to your table please remain seated other than for using the toilet
Toilets are operating on a one person at a time basis, when queuing please observe social distancing
We are assisting the Governments Track and Trace program and will be collecting customer data for this purpose and displaying the QR code to assist with the NHS Track & Trace App
Please do not move tables, they have been spaced apart for your safety
The pub must be closed at 10pm, last orders for food will be 8pm, last orders for drinks 9.15pm.
Table service guidance
Once at your table a dedicated member of waiting staff will take care of you throughout your visit
You will be provided with disposable menus
All orders of drink and food will be brought to you on trays and placed on the edge of your table
Where plates are hot you will be informed, and napkins will be provided for you to ensure you do not get burnt
When food is delivered, cutlery and condiments will be delivered on the tray at the same time
Once you have finished, all used plates, cutlery, rubbish, and glasses should be placed on the edge of the table for the waiting staff member to collect
When you have finished, your bill will be brought to your serving table for you to check
Once you are ready to pay, please inform the waiting staff member and they will bring the card machine should you require it to your table,
Whilst card payments are preferred and encouraged, cash payment will also be accepted
Once your table is vacated it will be thoroughly cleaned ready for the next customer
We hope that you have an enjoyable visit whilst feeling safe at all times.
•Our opening hours are detailed below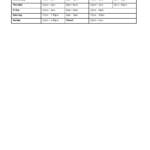 Wheatsheaf Inn email sign‑up
Stay informed about all events and offers at the Wheatsheaf Inn.
---